Chemistry
Image of chemistry apparatus by Chris Loades
Chemistry at Cambridge aims to support fundamental science of the highest quality in a first class physical environment. The Department includes a large number of internationally recognised research groups covering a broad spectrum of chemical science ranging from molecular biology to geophysics.
Our research culture embraces challenging new areas, including strong collaborations with other academic disciplines and institutions, while maintaining a powerful presence in the traditional core areas of chemistry.
Contact us
To discuss your philanthropic goals or explore opportunities for collaborative investment, please contact me.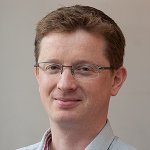 Senior Associate Director - Physical Sciences
glen.whitehead@admin.cam.ac.uk
+44 (0)1223 330112 or mobile: +44 (0)7711 500332