Family research
The Centre for Family Research undertakes transdisciplinary research that increases understanding of children, parents and family relationships. Our research has dealt with topics including pregnancy, childhood, partnerships, parenthood and later life. Most of our members are psychologists, but our team also includes sociologists, anthropologists, biologists and bioethicists.
Our three research groups are:
Non-traditional families
Social and cognitive development and the family
Genetics, health and families
Next steps
Make a gift online now or discuss your philanthropic objectives by contacting me.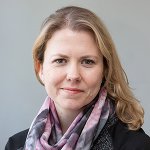 Head of Major Gifts - Schools Based
georgina.cannon@admin.cam.ac.uk
+44 (0)1223 330890
Make a gift now
To make a gift to Centre for Family Research using a credit or debit card
Find out about other ways to give.