Geography
The Department of Geography is a flourishing and expanding academic community committed to high standards of research.
Our research expertise is both conceptual and applied and includes: natures, cultures and knowledges; population, health and histories; contested political economies; environmental systems and processes and glacial and quaternary science.
Next steps
To discuss your philanthropic goals or explore opportunities for collaborative investment, please contact me.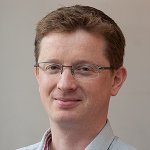 Senior Associate Director - School of Physical Sciences
glen.whitehead@admin.cam.ac.uk
+44 (0)1223 330112 or mobile: +44 (0)7711 500332
Make a gift now
To make a gift to Geography using a credit or debit card
Find out about other ways to give.