Veterinary medicine
The Department of Veterinary Medicine at Cambridge is at the forefront of veterinary science and education and is a centre of excellence for teaching and research. Our research is spread across a variety of areas and we collaborate with mathematicians, physical scientists and engineers to use pioneering approaches to answer fundamental questions about disease.
Key themes include the study of infectious diseases that transmit from animals to humans, such as Ebola virus, Salmonella, Campylobacter and Tuberculosis.  Determining how these diseases spread between species and the molecular mechanisms involved is vitally important to combat these diseases. In order to understand how pathogens cause disease it is also critical to determine how host immunity (including both the innate and acquired arms of the immune system) resists infection. Our research encompasses animal, zoonotic, and entirely human infections with a range of viruses, bacteria and parasites. The Department is active in the Cambridge Infectious Diseases Strategic Research Initiative, and collaborates with leading research centres such as the Cambridge Institute for Medical Research, Cancer Research UK and the Sanger Institute, embedding it within an environment of internationally renowned research excellence. Increasingly, researchers at the department collaborate with mathematicians, physical scientists and engineers to use pioneering approaches to answer fundamental questions about disease spread and pathogenesis.
Our researchers also address fundamental questions about the biology of disease. Many animals suffer from similar conditions to humans. Understanding the basic mechanisms of these problems in animals will advance medical and veterinary science. Comparative medicine, particularly in cancer, genetic diseases and orthopaedics, combines our strengths in clinical oncology, medicine and surgery with our expertise in the molecular genetics of animal species.  Through strategic collaborations with the Sanger Institute, the Cancer Research Institute and Division of Trauma and Orthopaedic Surgery in Cambridge, researchers are exploring opportunities to understand the genetic basis for many naturally occurring cancers and other diseases of domestic animals.  The aim of this research is to drive translational breakthroughs through our internationally recognised oncology referral practice and our other clinical units.
Funding is required to support trained veterinarians to undertake specialist post-graduate PhD programmes in infectious diseases. It is these individuals who ultimately will enable the impact of future infectious disease outbreaks to be minimised.
Talk to us
Make a gift online now or discuss your philanthropic objectives by contacting me.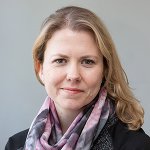 Head of Major Gifts - Schools Based
georgina.cannon@admin.cam.ac.uk
+44 (0)1223 330890
Make a gift now
To make a gift to Veterinary Medicine using a credit or debit card
Find out about other ways to give.
Related impact stories
Philanthropic giving is at the heart of the success of the Collegiate University, enabling us to make discoveries that change the world and to ensure that our students received an unrivalled education.