A year in Cambridge: Mastercard Foundation Scholars Program
Meet the future African leaders committed to helping achieve a climate-resilient and sustainable future.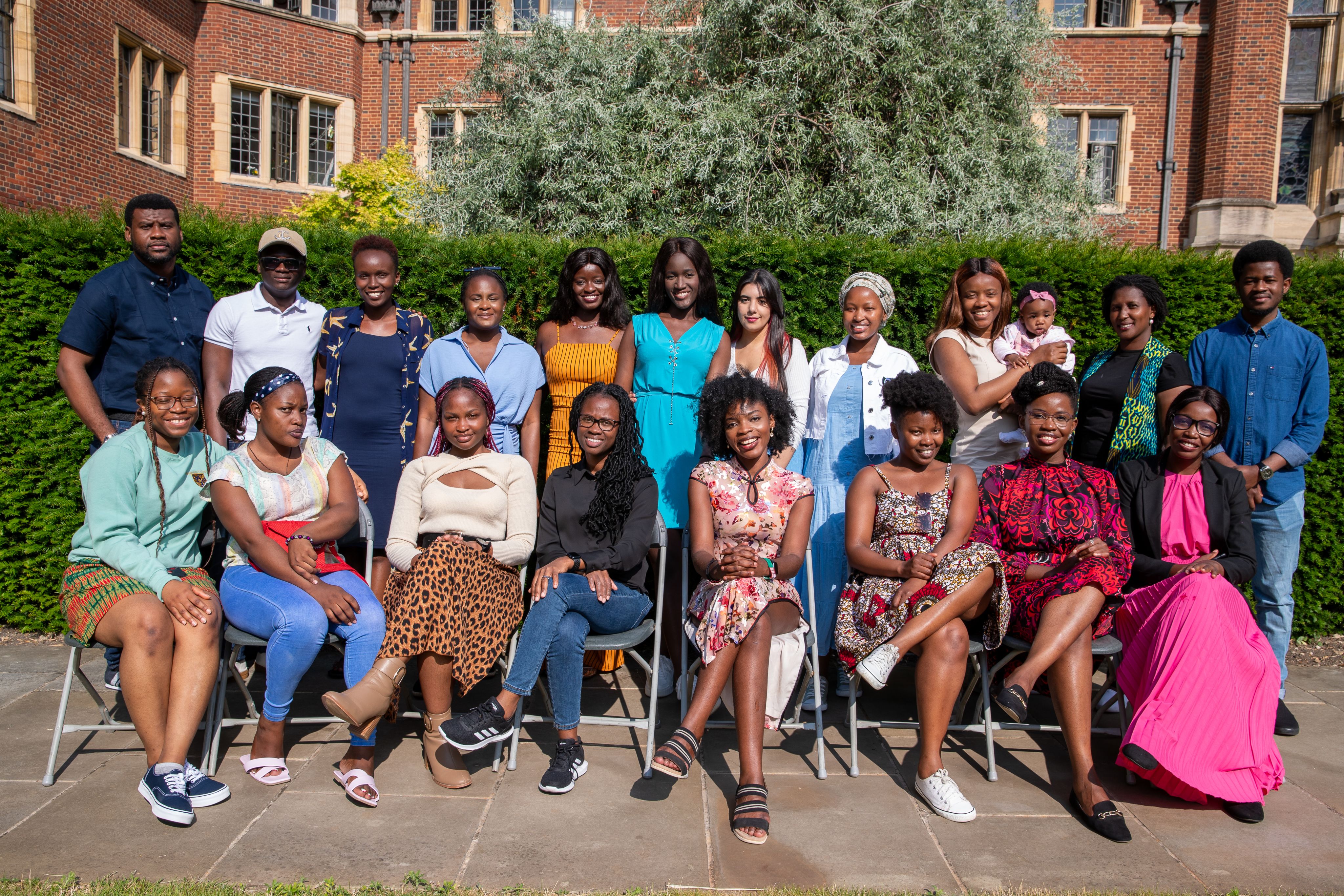 About the Mastercard Foundation Scholars Program
A new partnership between the Mastercard Foundation and the University of Cambridge, announced last year, is providing talented scholars from Africa with fully-funded opportunities to pursue a Masters degree at Cambridge University while honing their leadership skills.
Mastercard Foundation Scholars come from diverse backgrounds but share a strong commitment to service often driven by their lived experience of the economic and social realities that drive global inequities – including barriers to education access that are associated with financial constraints, forcible displacement, gender, and living with a disability.
Mastercard Foundation Scholars at the University of Cambridge are particularly committed to using the skills and knowledge they gain to help drive climate resilience and sustainability in Africa and around the world.
A year in Cambridge
As the first cohort of Mastercard Foundation Scholars complete their one-year Master's courses and start to prepare for the next step in their careers, we talk to some of these inspiring students about their research, the Cambridge experience, and what the Mastercard Foundation Scholars Program has meant to them.
Inioluwa Afolabi
Chemistry, Churchill College
Inioluwa Afolabi is from Nigeria and came to Cambridge to study for a one-year MPhil in Chemistry at Churchill College. Her research area uses computational techniques to investigate the properties of graphene-based material for CO2 capture.
The daughter of a farmer and a school administrator, Inioluwa grew up with three siblings in a low-income family. Inioluwa is the first person in her family to progress to postgraduate study.
Before coming to Cambridge, Inioluwa completed her undergraduate degree in Chemistry at the Ladoke Akintola University of Technology. There she developed a passion for the subject, achieving first-class results. Inioluwa grew increasingly interested in how she could apply what she was learning to solve real-world problems.
"I'm passionate about the environment and environmental sustainability, and I'm looking at how I can use computational techniques such as machine learning, to solve real-world environmental problems."
Inioluwa was keen to pursue her passion, but it was difficult to secure a skilled job and she didn't have the financial capacity to undertake further study.
The Mastercard Foundation Scholars Program provided the opportunity for Inioluwa to take up a place at Cambridge with the necessary financial support to live and study here, including family accommodation at Churchill College so that she could relocate with her husband and young daughter, for whom the scholarship also provided an allowance.
Inioluwa is clear about the transformative opportunity the scholarship has provided, describing it as a "life-changing breakthrough" that brought her into "the space of endless possibility".
Inioluwa's dream is to continue with a PhD at Cambridge so that she can continue using her research to identify materials that will help solve the climate change problem we face today.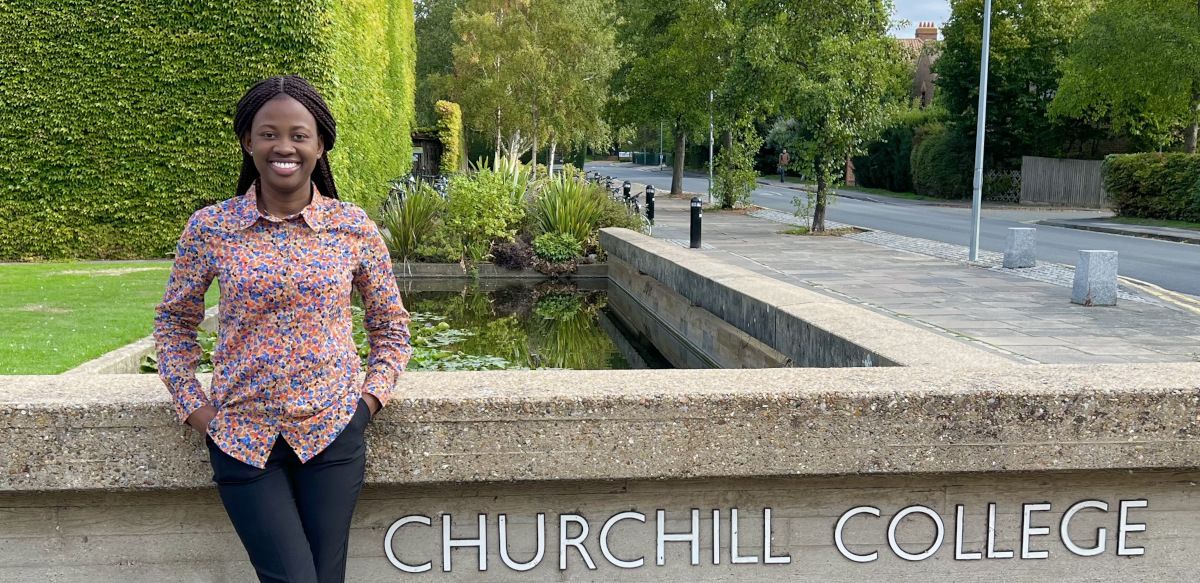 Nobuhle Ndlovu
Conservation Leadership, Hughes Hall
Nobuhle Ndlovu is from Zimbabwe and came to Cambridge to study for a one-year MPhil in Conservation Leadership at Hughes Hall.
Nobuhle studied for her degree at the National University of Science and Technology in Bulawayo. She studied Forestry Resources and Wildlife Management (graduating in 2018). In her third year, she had an internship at a French conservation research station and got to work with a lot of scientists from different countries.
Nobuhle then worked as a research assistant at the National Center for scientific research in Zimbabwe, where her work included understanding and developing models for the sustainable management of wildlife through protected areas by analysing crop damage reduction strategies. She also researched the impact of social group changes on zebra populations.
Nobuhle had always wanted to pursue further study and to come to Cambridge but she needed to support herself with work.
In 2018, Nobuhle began working as a Forest Manager at the Forestry Commission of Zimbabwe, where she was helping to manage 56,000 hectares of natural forest. There was a section for hunting, a section for tourists on safari, and a section for indigenous communities where some timber harvesting took place.
This job has shifted her research interests from ecology to forest ecosystem modelling, management, and conservation.
After 7 years in the role, Nobuhle decided to pursue her research interests and go back to her academic studies.
"Both my parents are retired so I took on the responsibility of paying for my three younger brothers to go to College. I had to park my studies while I was supporting them as my parents didn't have the money to pay for the College fees.

It wasn't until last year, when my younger brother graduated, that I thought now would be a good time to return to my studies. That's why I'm so grateful to the Mastercard Foundation Scholars Program because it's given me an opportunity that I wouldn't have otherwise had."
During her MPhil, Nobuhle worked with UNEP-WCMC (a leading conservation agency based in Cambridge), which works with different countries on ecosystem management. This provided the opportunity to learn about ways of communicating policy and how to communicate with policymakers.
During her year in Cambridge, Nobuhle has also worked with another Cambridge-based conservation group — Flora and Fauna International, on policy implementation.
"This has sparked my interest in policy making because there's so much that needs to be changed."
When Nobuhle returns to Zimbabwe she intends to work in policy development. Her ambition is to work in government and help influence policies that will help to tackle climate change.
Reflecting on her year in Cambridge, Nobuhle is positive about the opportunities it has provided.
"Cambridge is a wonderful place. The staff here have been wonderful in supporting us and ensuring all the Mastercard Foundation Scholars interact with each other.

The winter was an experience…it's the first place I've lived in where the sun goes down before 4 pm!"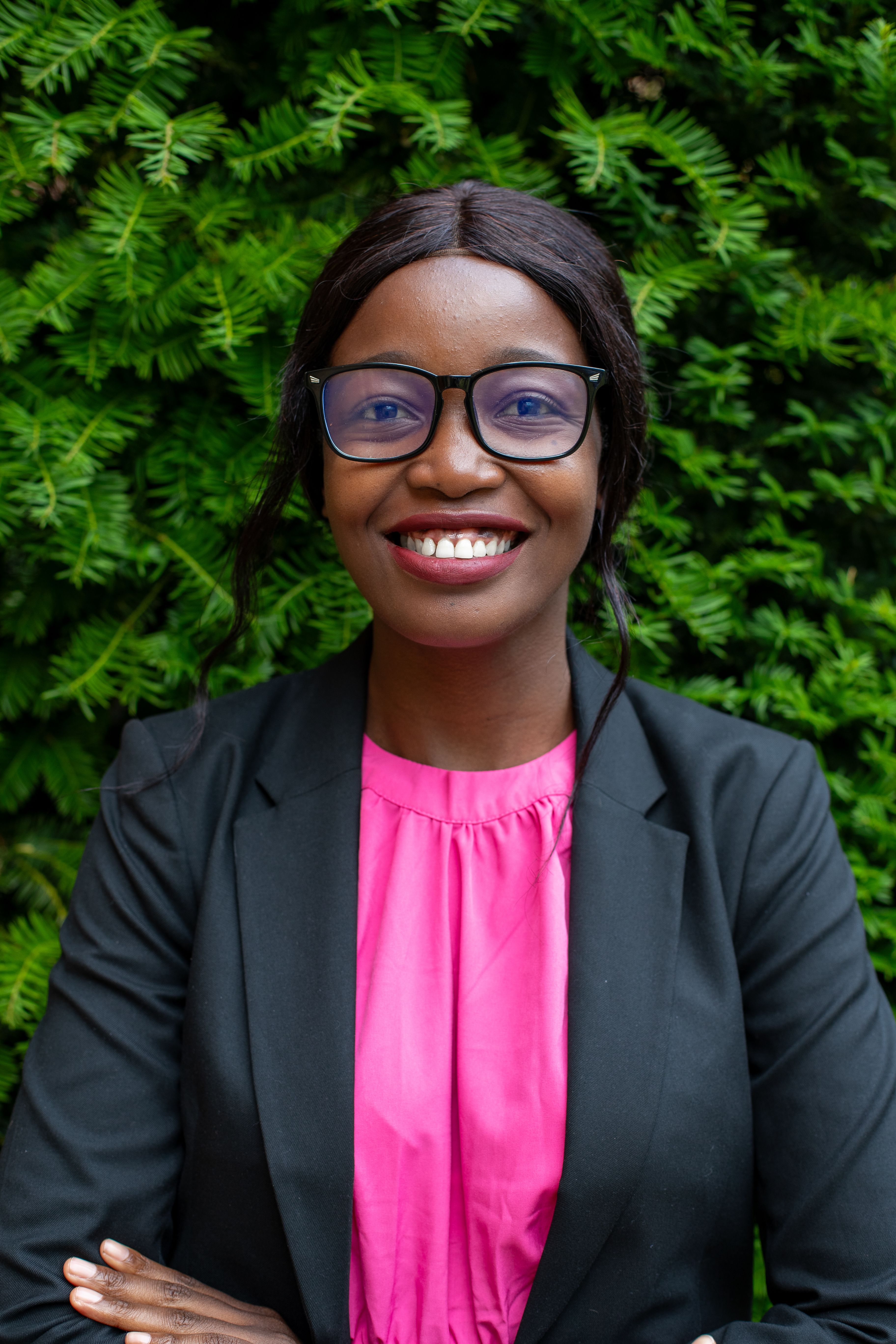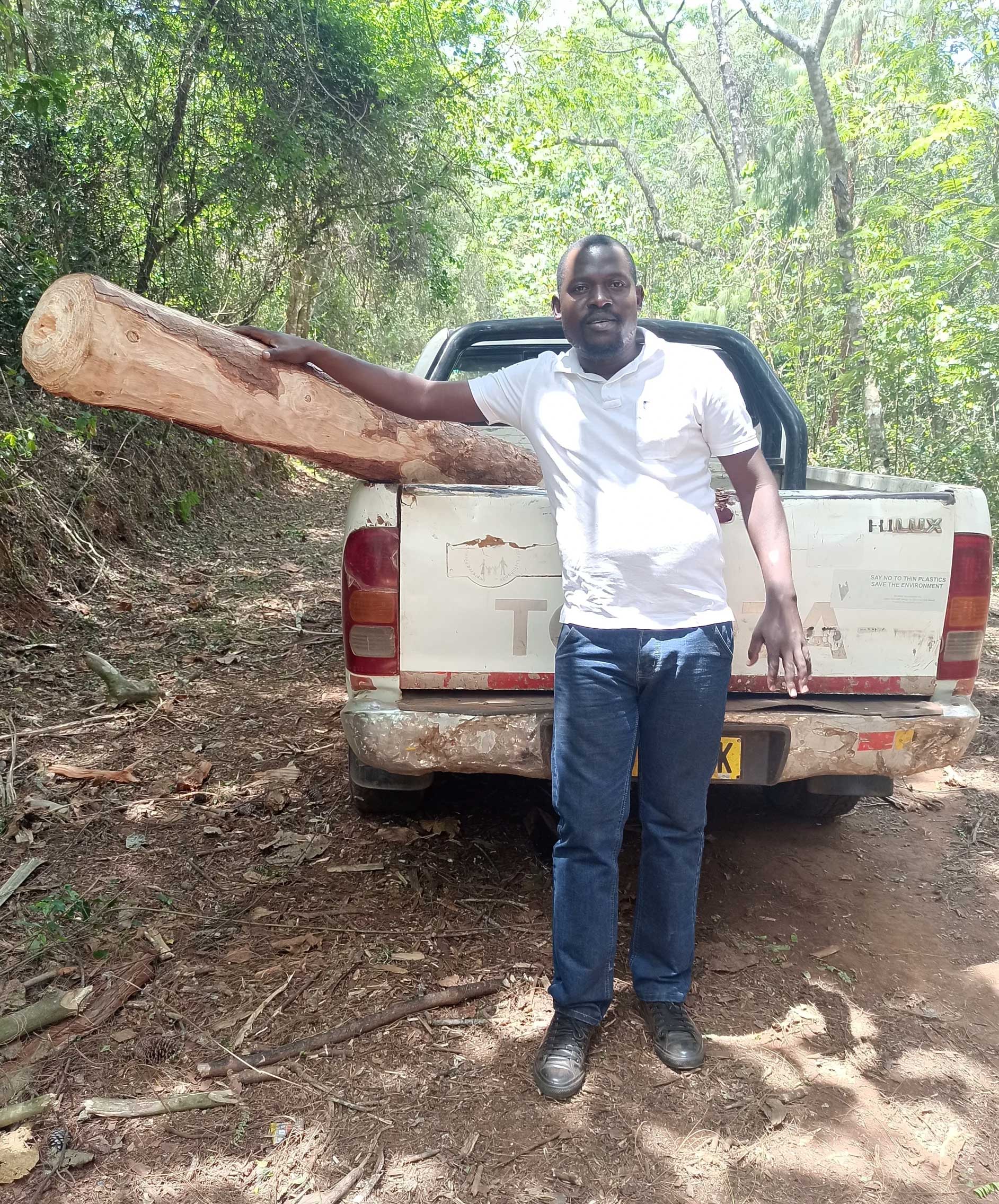 Amon Kabango
Conservation Leadership, Fitzwilliam College
Amon Kabango is from Malawi and came to Cambridge to study for a one-year MPhil in Conservation Leadership at Fitzwilliam College.
Growing up in the rural areas of Karonga District, the Northern Part of Malawi, where every household uses firewood for energy, Amon witnessed the most unprecedented rates of deforestation ever. This aroused his passion for conservation.
Amon studied for a Forestry Degree at the University of Malawi. In April 2010, he joined the Malawi Government as a Forestry Officer under the Ministry of Natural Resources, Energy, and Environment. There he was responsible for forest landscapes restoration, and forest ecosystems management.
In 2016, Amon enrolled for a Master's degree in Environmental Sciences at the University of Tsukuba in Japan, graduating in March 2018.
Upon returning to Malawi, he became the District Forestry Officer for the Zomba District; a district with high forest degradation rates in Malawi. His immediate task was to develop a comprehensive restoration plan and implement it. With the support of donor partners such as the World Bank, the International Fund for Agricultural Development, and the UNDP, Amon led a team of 30 forestry technicians in restoring over 1,500 hectares of degraded landscapes.
Amon's passion for making a positive impact in conservation led him to apply to study for a Master's in Conservation Leadership at Cambridge so that he could enhance his management and leadership skills.
"The course itself is very expensive and so it would have been really difficult for me to raise the funds myself. Without the Mastercard Foundation's support I wouldn't be here, so I really appreciate it."
When Amon returns to Malawi, he hopes to use the leadership skills he has learned to influence policymakers and successfully apply for, and win, grants to help with conservation work.
"I already have the science background but wanted to improve my leadership skills. Policy change is not easy, there are a lot of factors in play with the politics, but you need to inform with best insights."
Ruth Jepkemoi
Conservation Leadership, Robinson College
Ruth Jepkemoi is from Kenya and came to Cambridge to study for a one-year MPhil in Conservation Leadership.
Ruth Jepkemoi's journey to conservation leadership started with her grandmother Tina Singen, who taught her all about the plants in the highlands of Kenya, where she grew up. Ruth didn't follow in her grandmother's footsteps as a herbalist but she realised that, through studying plants, she had developed a passion for conservation.
At the Jomo Kenyatta University of Agriculture and Technology, Ruth and her friends set up an organisation (Kang4Nature) to do clean-ups, tree planting and education on conservation awareness. One of their lecturers, Dr Winnie Kiiru, saw the work that they were doing and offered Ruth a role as an Assistant Research Biologist with the organisation she was working for.
CHD Conservation, Kenya was working to educate people in rural areas of Amboseli about conservation issues. They had started to realise that the women of the community spent a lot of time in nature, collecting food, water and firewood and yet they were not included in the conservation sector. Ruth's mentor tasked her with starting a women's program in the Maasai community.
In order for the program to have a real impact, Ruth decided to work with young teenage girls, making sure that they were able to attend school, and offering them support in personal development. In this way, she hoped to bring about systemic change within the community.
Ruth's team visited households in rural communities, spoke to girls' families, and asked if they could take them to conservation camps. The original idea was to run a program of conservation education combined with life skills coaching, but it soon became apparent that many of the girls had a lot to teach their leaders about conservation. So the emphasis shifted to creating a space where participants' existing skills could be recognised and properly supported.
In spite of the program she was running in Amboseli, Ruth didn't consider herself to be a leader at first. But soon she realised that as well as mentoring young women, she needed to equip herself and to expand her horizons beyond Kenya.
"I reached a point where we were looking at fundraising for events, getting other team members. Now how do you make this even bigger? How do you get collaborations, partnerships, all that? And then I just thought 'I need to know what the globe is doing.' So I came to Cambridge, to find out what the globe is doing."
In the Master's in Conservation Leadership program at Cambridge, Ruth found herself among twenty-three students from eighteen different countries. "So now I know what Costa Rica does, what Colombia does, what Zambia does — even what Indonesia does. I borrow some things from my colleagues in Cambridge, where I call my team back at home and say, "We can do this!" And then I look at other things and think 'That wouldn't work in my context. The course has given me a global view, which is really important in growing on a personal level, and on the projects that I've been doing." After a term of lectures, Ruth is currently finishing a placement with Fauna & Flora International. "I'll be looking at promoting gender transformative approaches for conservation, which really aligns with the work I've been doing in Kenya."
Ultimately, Ruth's goal is to achieve practical outcomes with her work. "It's time for us to move from being mainstream to transformative. If you search right now 'gender in conservation' you find a lot of documents written about it, but I think it's time for organisations, for us as people who speak about it, to do the work. Let's ensure that those women who are in policymaking spaces get the chance to really be policymakers and bring about impact in conservation. Let's give the girls in marginalised communities a chance to go to school and come and impact conservation. Let's really do it."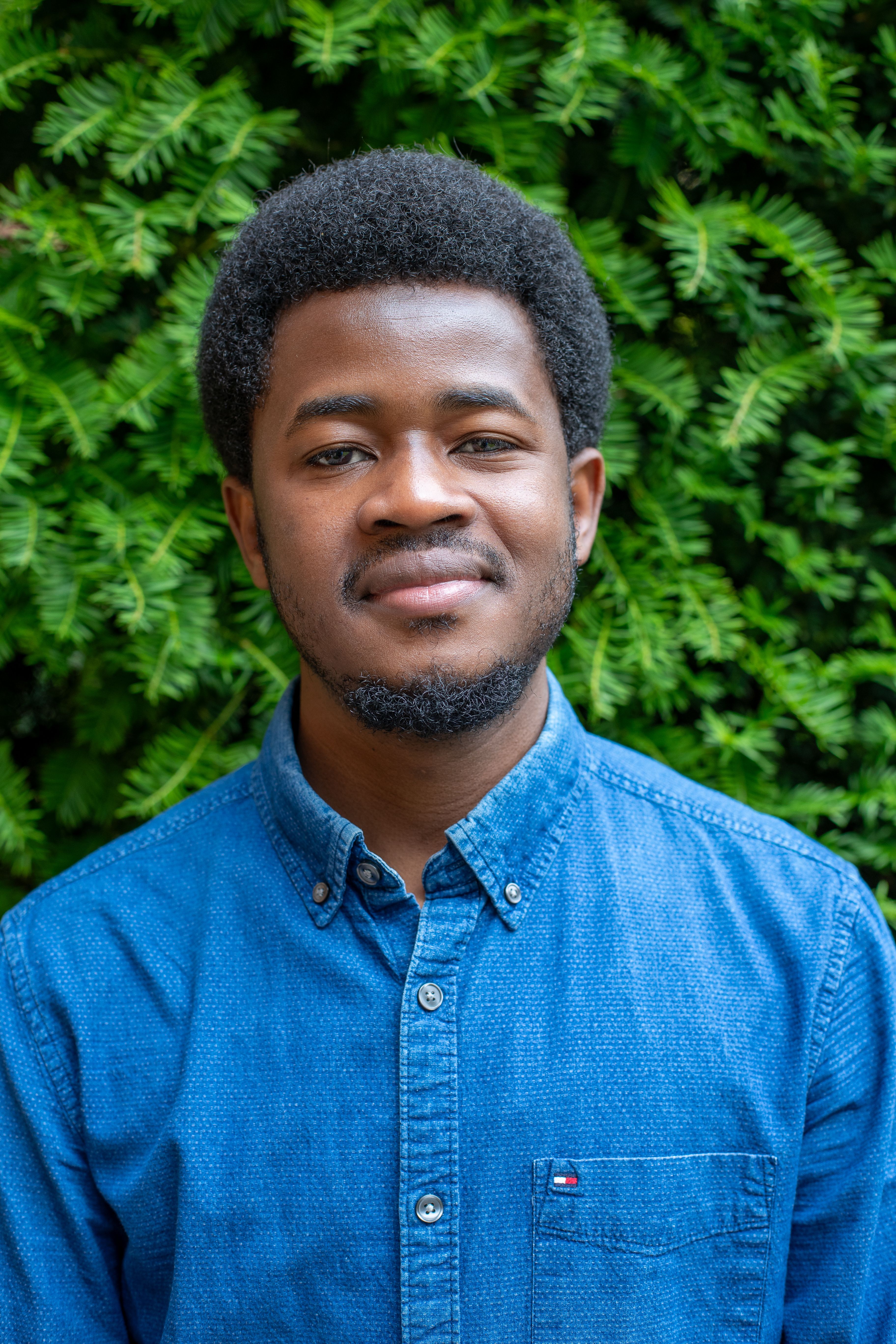 Muhammad Balarabe
MPhil in Population Health Science, Wolfson College
Muhammad Balarabe is from Nigeria and came to Cambridge to study for a one-year MPhil MPhil in Population Health Science at Wolfson College.
He is also an Early Career Researcher (ECR) with the Global Diet and Activity Research (GDAR) Network.
Muhammad's research is looking at global health care with a particular focus on the social and economic determinants of health. Having completed his first degree in environmental health at the American University of Nigeria in Yola, he then worked as a consultant in Abuja before Cambridge came into his sights.
"I applied to the University's Population Health Science program because within that there's a global health stream which I'm really interested in.

Being in a prestigious and historic University like Cambridge is a massive opportunity. Thousands of students apply here and only a small proportion get in so it's one of the greatest achievements of my life to get accepted here."
His research is focused on developing age-friendly, sustainable cities. As people are living longer, it's becoming more apparent that cities aren't suited to the needs of the elderly, he says. Roads can be wide, pavements high, hospitals are often difficult to get to.
"Many cities have younger populations but the 19-year-old of today will one day become the elderly person of the future. Sustainable cities for the future means designing them right now."
Muhammad will be taking this research forward when he moves to Cape Town in South Africa to work for the African Centre for Cities. He recognises that if he hadn't come to Cambridge this opportunity may not have arisen.
He acknowledges the Mastercard Foundation has created a real opportunity and a secure learning environment for him. Muhammad's scholarship enables him to study for six months.
"It gives me the opportunity to return to Africa and contribute, to change narratives and to do things in better ways."
But it isn't just Africa that will benefit from his research. Muhammad's dissertation examined the built environment here in Cambridge, with a focus on infrastructure for cycling and physical activity, comparing two different areas of the city, one less deprived (Newnham), the other more so (King's Hedges).
Outside of his academic research, Muhammad is a management consultant. He hopes to set up a healthcare data and information management consultancy that will address the problems associated with the lack of data and poor-quality data used in healthcare research, governance, planning, and interventions in Africa.
During his time at Cambridge, he was actively involved in the African Society of Cambridge University as its Secretary.
Imane Iraoui
Computer Science, Churcill College
Imane Iraoui is from Morocco and came to Cambridge to study for a one-year MPhil in Computer Science.
Imane completed her undergraduate studies in Morocco at Al Akhawayn University in Ifrane where she majored in Computer Science and graduated as the valedictorian of the School of Science and Engineering. She has always been fascinated by artificial intelligence and its applications, with a particular interest in machine learning robotics, so this was a natural focus for her Master's study.
Reflecting on what has driven her interest in this field, she points to the opportunity it provides to use her enjoyment of creative challenges to effect real societal change:
"I found that artificial intelligence makes my creative mind wander, and that I could also employ it for social good. AI has the potential to create enormous societal changes and I want to use it as an empowering medium to make people's lives easier."
Imane had never considered pursuing her education at the University of Cambridge — thinking it too high a goal to reach — until the day she spotted a post on LinkedIn from a girl who had secured a place and thought: "Maybe I can dream big too". Imane decided to apply.
However, when Imane received her admission email, she had mixed feelings — she was really happy but her admission didn't mean anything if she couldn't secure the funding she needed.
It was only when she received her scholarship from the Mastercard Foundation that she was able to realise her dream, and she is hugely grateful for the incredible opportunity it has provided.
"I will let you imagine the excitement I felt when I got the news about the funding. Without this scholarship, studying at the University of Cambridge would have just remained a distant dream of mine. In fact, I had completely given up on joining before receiving the news.
I greatly appreciate the financial, academic, and social support that I am receiving to pursue my education, and I am so grateful for the trust vested in me by the Mastercard Foundation."
Looking ahead, Imane plans to get some industry experience with a tech company as a researcher before pursuing a PhD. Her long-term career aspiration is to establish a career in academia and research to bring about more improvement to AI and be at the forefront of its progress in the upcoming years.