COVID-19 and Cambridge
One year ago, the UK entered its first lockdown in response to the rapid spread of SARS-CoV-2, the virus which causes COVID-19.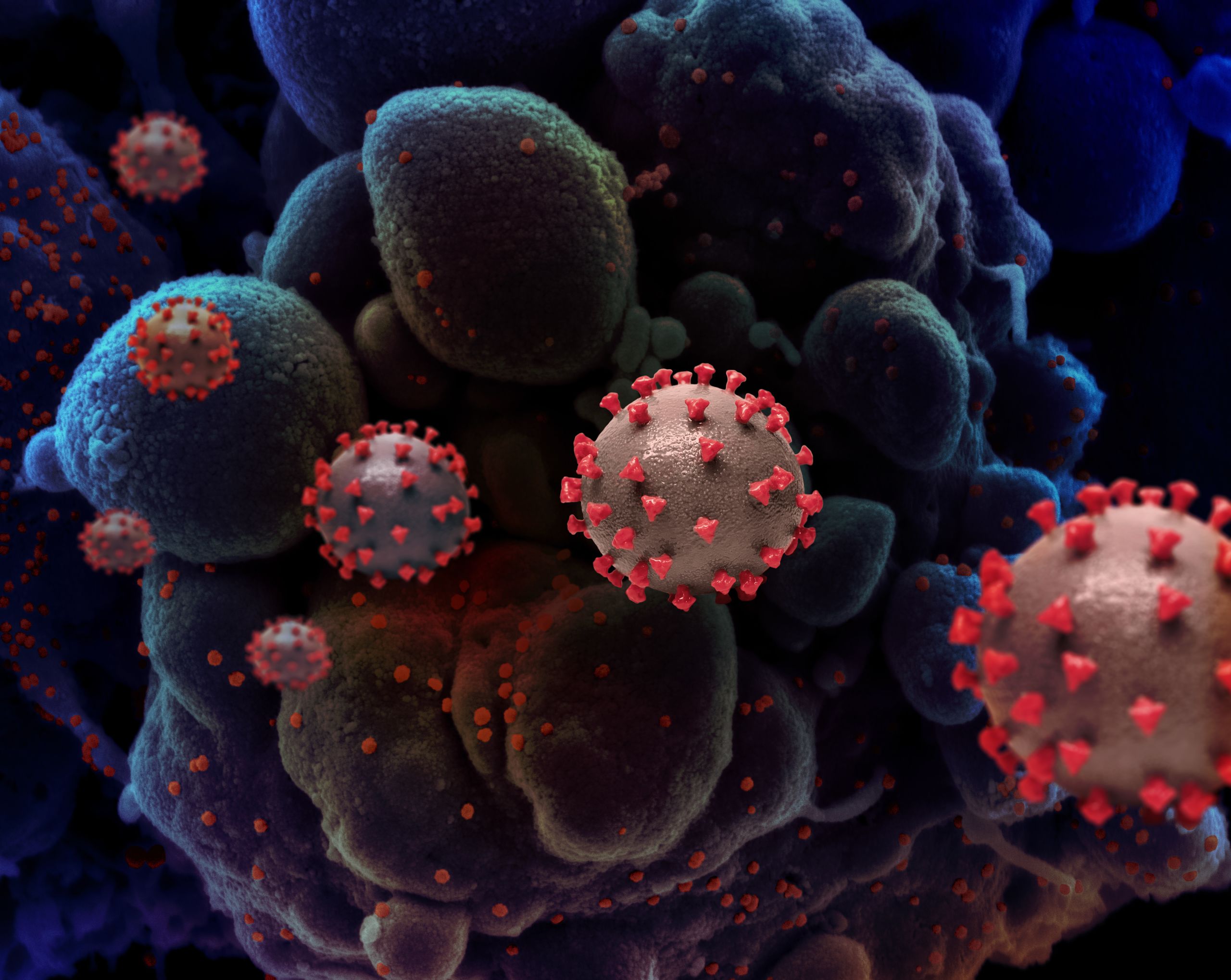 Very little was known about transmission or treatment.

PPE supplies were running out.

Rapid testing and diagnosis became vital.
In response, alumni, staff and friends of Cambridge came together to support the University and Colleges. Here are a few of the ways their generosity has made a difference in the past year.
Funding research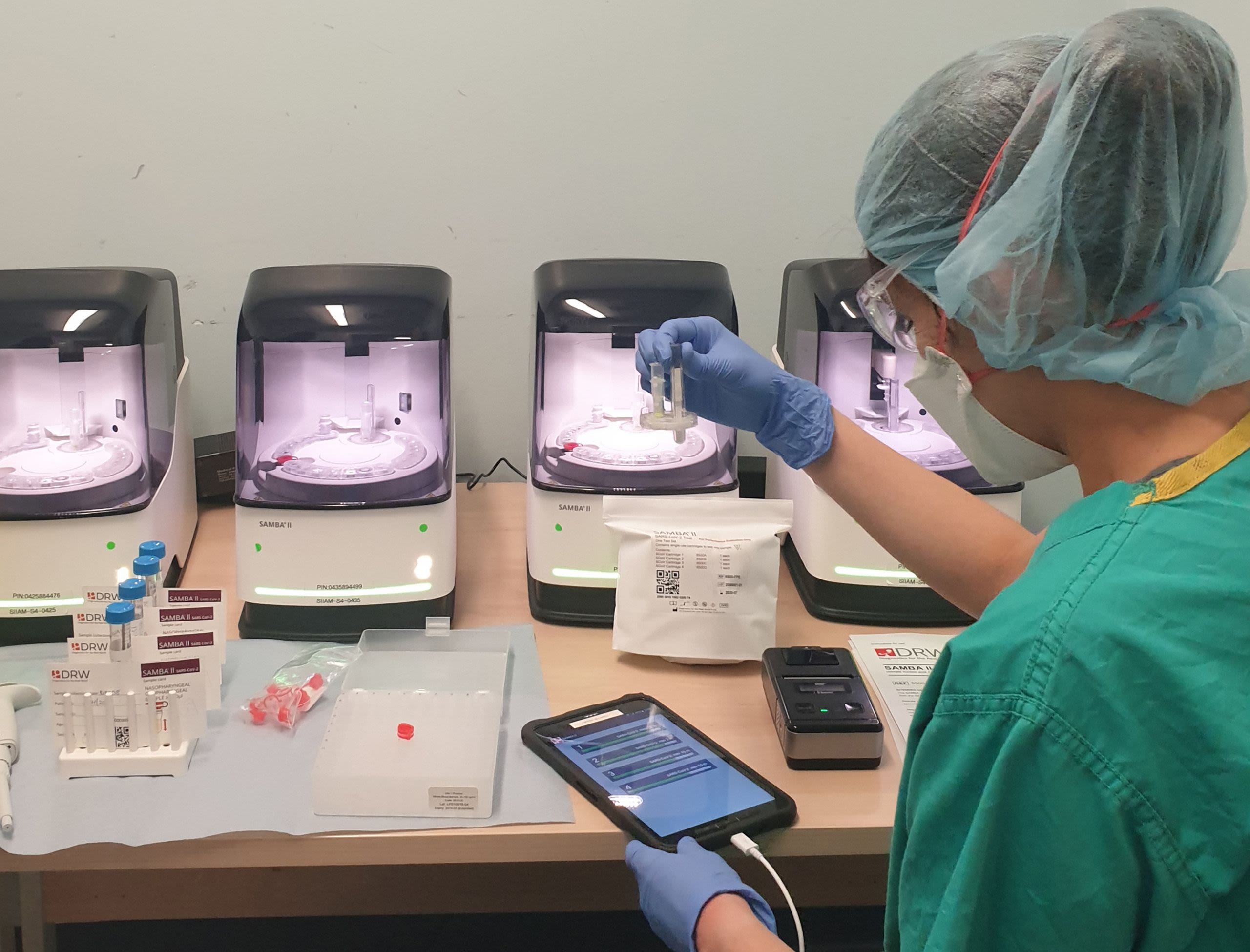 Over £1.3 million was raised for the COVID-19 Research Fund towards vital research into SARS-CoV-2. Much of this research has been carried out at the Cambridge Institute of Therapeutic Immunology and Infectious Disease  (CITIID), located in the Jeffrey Cheah building at the heart of Cambridge's Biomedical Campus. CITIID brings together a wealth of experience across immunology, inflammation, infectious disease, virology, cell biology, global health, and pathogen surveillance, under the leadership of Professor Ken Smith, Head of the Department of Medicine.
CITIID is the UK's largest academic Containment Level 3 Facility — the second-highest level of biosecure facilities available. The facility was scheduled to open in the summer, but through an almost Herculean effort opened several months early. It is essential in enabling researchers to explore the biology of SARS-CoV-2 by culturing live virus.
Vital work has been going on at CITIID throughout the pandemic, from developing rapid testing capabilities to understanding how to manage what's become known as 'long COVID'.
"I think there's a lot more long term damage than we'd envisaged and we just don't know the rate at which the different aspects of the disease improve and correct," comments Professor Smith. "We need to follow people up to understand that and work out ways in which we might help that recovery process. So for example, there may well be long term lung damage that will then put people at risk of subsequent secondary infection, and we need to document that and work out how to manage it."
---
PPE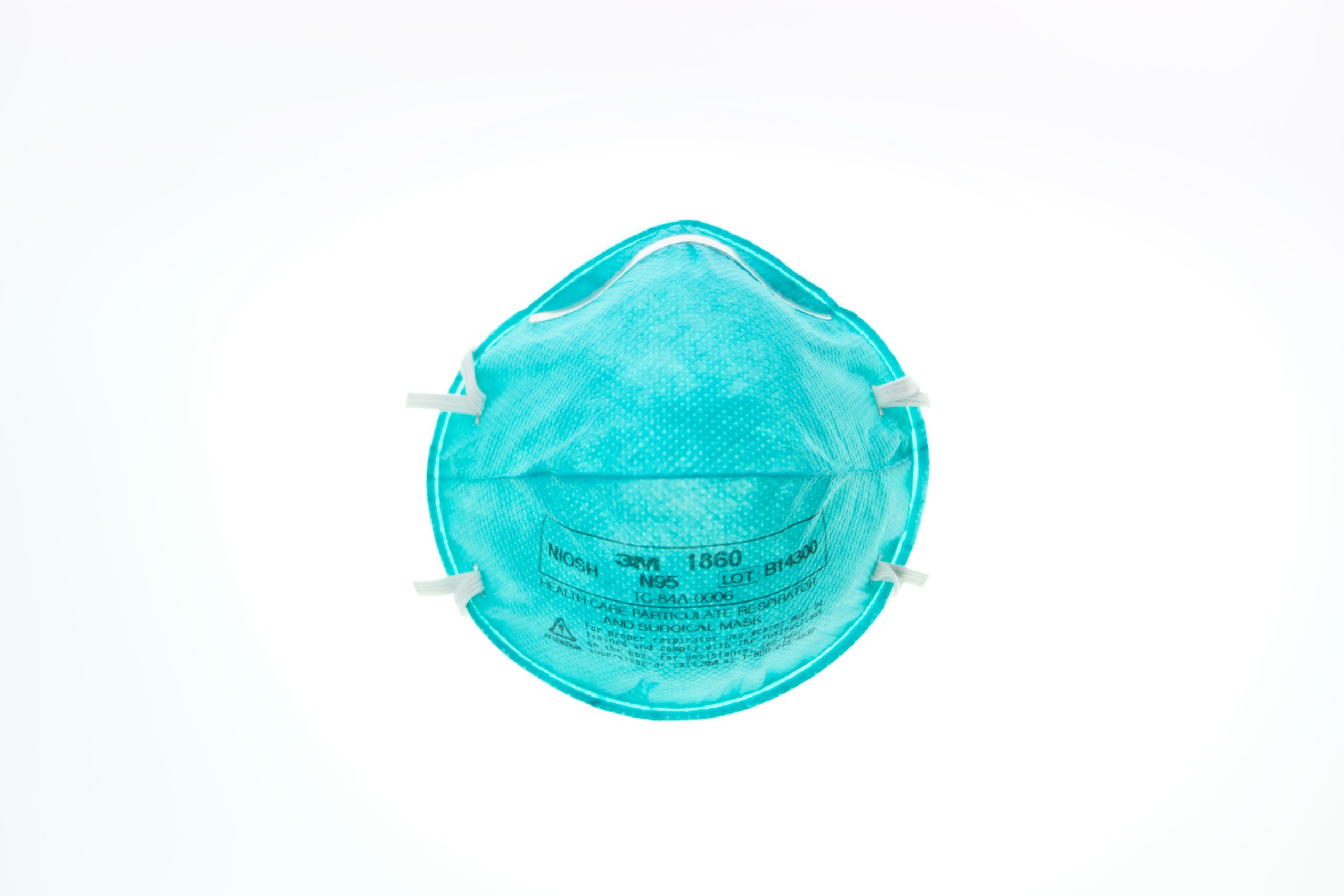 In the earliest days of the pandemic, Personal Protective Equipment (PPE) supplies were rapidly depleted by extraordinary demand. PPE donations poured in and Homerton College helped to house, organise and deliver them to Addenbrooke's Hospital. A campaign led by Sadoof Farooqi and Toni Vidal-Puig aimed to raise funds to purchase PPE directly from partners in China.
---
Students in need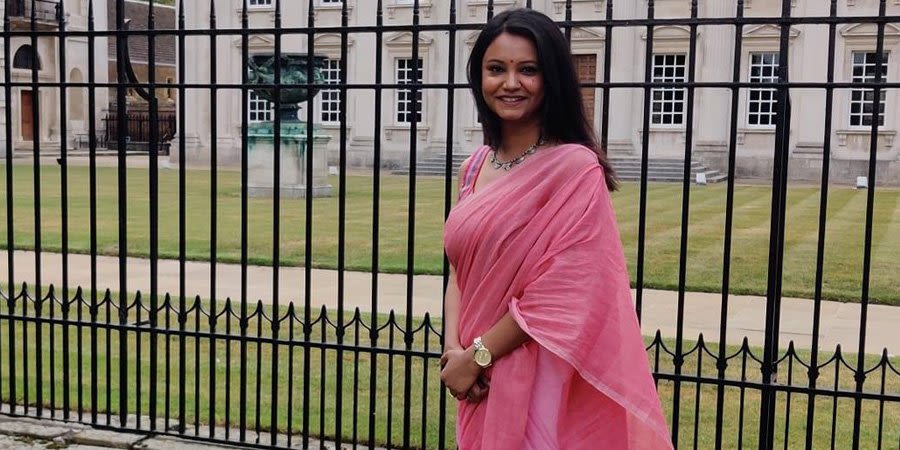 At the onset of the COVID-19 crisis, many students across Cambridge were affected by financial hardship. The Colleges — at the centre of the student experience — provided financial support and pastoral care. In tandem, the University created a dedicated fund to supplement College resources.
To date, more than £500,000 has been donated to the Student Hardship Fund. Thanks to philanthropic support, the University has been able to help those students with immediate need more quickly, as well as those who will need assistance in the future. During the COVID-19 crisis, with financial circumstances changing dramatically for many students and their families, the money has gone directly to supporting the students most in need. It has provided emergency grants for flights and quarantine costs, technology for remote learning, healthcare, and rent and other basic living expenses.
"I can never forget the help Cambridge has given me. During even the most forlorn times, my faculty, my College, the University — Cambridge was there for me. It means so much that donors have made hardship funding possible."
---
Crowdfunding
From the Big May Ball Appeal for Coronavirus (Big MAC) to The May Week Mega Event to virtual challenges like scaling the UL and competing in the Boat Race and College Bumps — students and alumni came together to raise funds for vital services and academic research across Cambridge.
Victor Dahdaleh Foundation supports health informatics research led by COG-UK
A gift from the Victor Dahdaleh Foundation is supporting Professors John Danesh and Sharon Peacock as they lead vital work on health informatics in tandem with the COG-UK genome sequencing project. The health informatics initiative brings together an unprecedented amount of data – potentially thousands of variables each from 230,000 patients infected with the virus – to better understand, track and manage COVID-19.
By creating a rapid-response, joined-up health information system to help control and understand COVID-19, this initiative serves as the bridge between laboratory data (related to the viral genome) and "real-world" health experience data (related to individuals' health, disease and epidemiological data), enabling COG-UK to contribute to public health decision-making.
"The insights gained will not only have an immediate impact on the public health response to the COVID-19 crisis, but will also furnish us with the tools we need to be prepared for future threats that require rapid mobilisation of large-scale health data from multiple sources."
New gift from the Eurofins Foundation will support life sciences postgraduates affected by COVID-19
The Eurofins Bursary and Student Hardship Fund will provide much-needed funding for students who need to extend their studies for 3–6 months in order to complete their dissertation or thesis. It addresses a pressing need brought about by the COVID-19 pandemic, helping students who would otherwise lack sufficient financial resources to complete their studies successfully.
The Fund will also provide travel bursaries to allow Master's and PhD students to conduct essential research away from Cambridge. The Fund will particularly seek to support students conducting research in the fields of cancer and crop science, in line with the Foundation's objectives of improving health and nutrition.
"In these times of economic difficulty, this can make the difference between completing postgraduate study or not for students whose studies and research have been set back by the COVID-19 pandemic, by allowing research students extra time and funds to complete their dissertations."
Looking to the future
Cambridge research continues to inform our understanding of COVID-19. It will help respond to future pandemics, as well as driving policy on how to build back better.
Our researchers are working to understand the role that ventilation and correctly fitting facemasks play in spreading SARS-CoV-2.
Academics like Professor Ravi Gupta have been leading studies on rapid testing and vaccine efficacy.
Studies revealing the effectiveness of machine learning in diagnosing COVID-19, and science communicators like Professor Sir David Spiegelhalter are helping the public and policymakers have a greater understanding of the data that drives government decision-making.
Mitigating climate change, and its role in the pandemic, remains paramount to the future health of societies and the planet as a whole. A major review, led by Professor Sir Partha Dasgupta aims to "reconstruct... economics to include Nature as an ingredient." Dasgupta says that sustainable economics means using a different measure to GDP. "It also means accounting fully for the impact of our interactions with Nature across all levels of society. COVID-19 has shown us what can happen when we don't do this."
But we are not living in a post-COVID world yet.
Emerging variants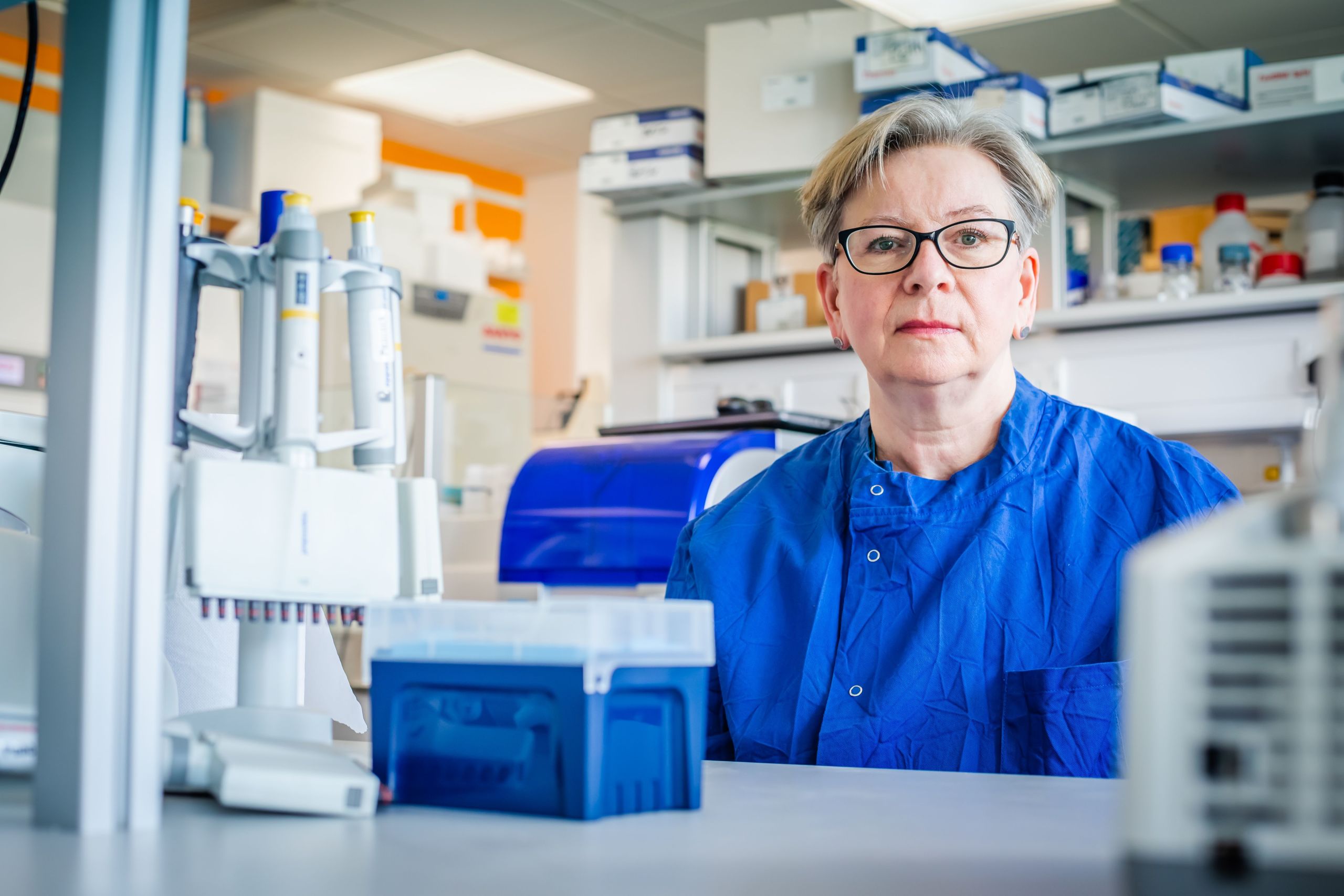 COG-UK officially came into life on 1 April 2020. It is led by Professor Sharon Peacock and administered by the University of Cambridge. The Cambridge team manage the grant money, developed the legal, ethical and managerial framework, and run operations and logistics — it is "the heart of the operation". Although COG-UK had been busy since day one, the consortium truly captured people's attention with the emergence of the Kent variant. This, after all, was why COG-UK had been set up in the first place.
At the end of March 2021, COG-UK scientists have sequenced more than 379,000 virus samples, contributing just under half of all global SARS-CoV-2 sequence data deposited in GISAID, a major international open-access database.
"The pace at which we've improved in sequencing — not just the technology itself, but the application of the technology — has advanced in a way that I would have never predicted," Peacock commented. "Let's look at how else we can use sequencing to improve our public health and in our clinical care. We have learned a really important lesson about the role of sequencing, and that will stand us in good stead if there's another pandemic."
From the outset, Peacock has been keen to stress that the consortium is very much a collaboration, involving the four Public Health Agencies of the UK, numerous academic institutional partners, the Wellcome Sanger Institute, and diagnostic laboratory partners including the Lighthouse Labs and multiple NHS laboratories.
"Universities across the country have contributed hugely," she says. "That's a staggeringly generous situation. [I want to] thank everybody, thank the universities, and thank people for their dedication."
To learn more about supporting the University's research related to COVID-19, please contact:
Linda Hindmarsh, Senior Associate Director — School of Biological Sciences
Thank You
The support of alumni and friends has made an extraordinary difference at Cambridge over the past year.
We are grateful for all of your contributions.