Pragya Singh — "I can never forget the help Cambridge has given me."
Philanthropy has made a huge difference to students like Pragya who would otherwise have had to abandon their studies
At the onset of the COVID-19 crisis, many students across Cambridge were affected by financial hardship. The Colleges — at the centre of student experience — provided financial support and pastoral care. In tandem, the University created a dedicated fund to supplement College resources. Here she tells us about her experience at Cambridge and the difference a student hardship grant has made.
Early in 2019, after five years of practising law, Pragya Parijat Singh decided to apply to undertake a Master's degree in law. Pragya had dreamt of studying at Cambridge ever since, as a child, she had looked up words in her Cambridge University Press dictionary.
Submitting her application only a few days before it was due, Pragya realised she had missed most of the deadlines for external funding opportunities. Her legal practice was quite successful; however, as a human rights lawyer, much of her work was undertaken pro bono. Although she had managed to save some money and was absolutely thrilled to be accepted at Cambridge, she knew it would be a stretch to live and study in the UK.
Pragya's father had just received a small windfall following his retirement, so she begged and borrowed some money from him and other relatives, using her jewellery as collateral. Determined to chase her dream, she scraped together enough to last for the first few months, and flew to the UK for the first time.
Arriving in Cambridge, she knew it had been the right decision. "Studying for my Master's at Cambridge has been the best part of my life so far," she says, "even though I found it so cold and dark to start with!"
She embraced College life, joining clubs and committees, and, as she was allowed to work for 20 hours a week, took up several part-time jobs. "I worked at an Indian restaurant," she says. "It was strange, after working in the Supreme Court of India as a barrister, but I really enjoyed it and gained a lot personally from that too — humility and a sense that no profession is big or small. And I taught yoga at the St Edmund's once a week, and learnt to mix all sorts of cocktails behind the College bar."
But then, in March, the world turned to chaos as expatriates everywhere scrambled to travel home. Notification came from India that its nationals must return within two days. Tickets were extremely expensive, and some students lost money when flights they had booked were cancelled.
Pragya decided to stay at College. "Lockdown was depressing to start with," she says. "All around me, friends were being torn apart, not knowing when they were going to see each other again. But I am so grateful that I could stay at St Edmund's. I felt so much love, and was given so much. It was like a home. There were only a few of us left, and we formed deep friendships, looking after and cooking for each other."
All of Pragya's income dried up. The small retainer from her firm in India was no longer available and her part-time jobs no longer existed. She managed to pay the Easter term fees, but had no idea how she would cover her living expenses and loan repayments due in India.
Pragya's tutor told her about a grant she might be able to access at St Edmund's and during the next few months she received support from her College, her faculty, and the University's student hardship fund. She also won the St Edmund's College Martlet Award for Achievement. With the aid of the extra money, she was able to complete her degree successfully and to live at College until flights to India resumed in August.
"It has been so beautiful and profound," she says. "I can never forget the help Cambridge has given me. During even the most forlorn times, my faculty, my College, the University — Cambridge was there for me. It means so much that donors have made hardship funding possible. Without it I would have been penniless and homeless and could not have finished my Master's."
Since September, Pragya has been an assistant professor at OP Jindal Global University, based in Haryana. Her pro bono work continues too. As a teacher, she is not allowed to practise as a barrister, but she has set up a new NGO, the Vidhivarenham Foundation, aiming to connect a network of lawyers and researchers to work at ground level with vulnerable groups across India. The volunteers will impart legal literacy to victims of domestic violence and acid attacks and women in prison, helping them through the legal minefields in which they find themselves.
Pragya hasn't finished with study yet, either. "My tutor suggested I could return to Cambridge to do a PhD," she says, "and I hope one day I will."
To date, more than £500,000 has been donated to the Student Hardship Fund. Without philanthropic gifts, the University would be unable to help the many students who need support now, and the many more who will need assistance in the future. During the COVID-19 crisis, with financial circumstances changing dramatically for many students and their families, the money has gone directly to supporting the students most in need, giving emergency grants for flights and quarantine costs, technology for remote learning, healthcare, and rent and other basic living expenses.
To learn more about how to support students in need, please contact your College or: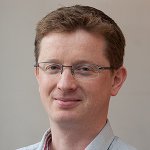 Director of Development — University Strategic Initiatives
glen.whitehead@admin.cam.ac.uk
+44 (0)1223 330112 or mobile: +44 (0)7711 500332