Chemistry: Next Generation Fellowships
Next Generation Fellowships support early-career Research Fellows and Lecturers with start-up grants during the crucial first years of their posts, giving them time to build up their own research groups and profiles so that they can subsequently attract research grants.
Next Generation Fellowship benefactors have the privilege and satisfaction of playing an important role in launching a young scientist's career, giving them the support to discover the next potential breakthrough.
A Next Generation Fellowship would provide a new Research Fellow or Lecturer with unrestricted research funding of up to £50,000 per year for up to five years.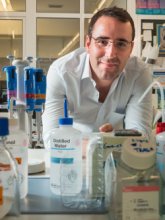 Case study: Research Fellow
Dr Gonçalo Bernardes
Dr Gonçalo Bernardes was awarded a highly prestigious Royal Society Research Fellowship in June 2013, which covers salary and a limited amount of research funding.  Each year over 800 of the world's best young scientists apply for these five-year posts, but only 40 are awarded.
A central goal of Dr Bernardes' research is to develop treatments for disease by redesigning the chemical structure and functioning of proteins. For example, molecules that strategically release carbon monoxide in tumour tissues could efficiently kill cancer cells without the adverse effects associated with current therapies.
"Although my Research Fellowship covers my salary and some expenses, my research requires regular use of mass spectrometry for the characterisation of the protein conjugates we design and build, which can be very expensive", he comments. "I have taken much time away from the science to search and apply for grants to cover the costs of these analytical services, which are essential to my research."
Next Generation start-up funding makes the Department more attractive to talented young researchers, because they can spend more time on their science and less time worrying about finding resources.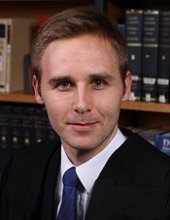 Case study: Lecturer
Professor Tuomas Knowles
The Frances and Augustus Newman Foundation Next Generation Fellowship has supported the research of Professor Tuomas Knowles, who is exploring the causes of protein misfolding that underlie neurodegenerative diseases. He used his Next Generation Fellowship to attract talented scientists to his research group and equip his laboratory with state-of-the-art technology. The Fellowship has also allowed Dr Knowles to leverage crucial additional funding.
"Most of the funding we receive is tied to specific projects and we are not able to allocate it at short notice to pursue new directions as they emerge from our work", he says. "Funding from the Frances and Augustus Newman Foundation has been invaluable because of its unparalleled flexibility. We were able to acquire most of our initial equipment and fund a PhD student, which has allowed us to achieve so much in the last three years."
Next steps
To discuss your philanthropic goals or explore opportunities for collaborative investment, please contact me.
Senior Associate Director – School of Physical Sciences
+44 (0)1223 760146
This opportunity is part of