Formula One to fund a new Engineering scholarship
The scholarship will cover tuition fees and maintenance costs for the four-year duration of the course.
Formula 1 is to fund an undergraduate student from an underrepresented background to study for an engineering degree at the University of Cambridge. The scholarship, administered by the Cambridge Trust, will cover tuition fees and maintenance costs for the four year duration of the course.
Following the launch of Formula 1's #WeRaceAsOne initiative last year it set out plans to increase diversity and inclusion across Formula 1, in addition to wider plans set out in its diversity and inclusion strategy in 2019. Formula 1 announced last year that as a sport it would focus specifically on creating employment and education opportunities for underrepresented groups, with a personal contribution of $1 million (around £725,000) from non-executive chairman Chase Carey to finance primarily, but not exclusively, engineering-focused scholarships for underrepresented students.
On 14 July Formula 1 announced the Formula 1 Engineering Scholarships, for ten students from underrepresented groups including ethnic minorities, women, and those from lower socio-economic backgrounds. Each scholarship will provide the full cost of a student's tuition, together with a living stipend. The scholars will be part of the September/October 2021 intake of undergraduate courses in the UK and Masters (postgraduate) in Italy. All ten Formula 1 teams have committed to provide work experience opportunities to a scholar during their time at university. The participating universities represent different regions within the UK and Italy, and each will run an independent selection process to determine the scholarship recipients. Alongside Cambridge, Formula 1 is partnering with Coventry, Manchester Metropolitan, MUNER – Motorvehicle University of Emilia-Romagna (Italy), Oxford, and Strathclyde.
As well as the scholarship programme, Formula 1 is launching an apprentice programme and internship programme for underrepresented groups.
"We are incredibly grateful to Formula 1 for providing a student with this generous scholarship. Engineering is about problem solving, creativity and team-work, which all benefit greatly from a diverse and inclusive environment.  This scholarship will highlight the importance of this priority for the Department of Engineering and the wider University and hopefully encourage many other students from currently underrepresented backgrounds to consider studying engineering at Cambridge."
Professor Richard Prager, Head of the Department of Engineering
Stefano Domenicali, President and CEO of Formula 1 said:
"Formula 1 is a global sport with fans across the world. We want to be as diverse as our fan base and that is why we are taking action to ensure talented people from underrepresented groups have the best opportunities to get into, and build, a fantastic career in this amazing sport. I am delighted to announce that scholars, apprentices and interns will get the chance to fulfil their dreams in Formula 1 and I know they have amazing futures ahead of them. I want to pay particular thanks to Chase whose generous donation is funding the ten scholarships."
"Our #WeRaceAsOne platform is our commitment to make real change and shows our recognition that we know we must make a positive contribution to the world we live in. All of the teams are committed to this and the work of the Hamilton Commission shows the dedication to addressing these issues across Formula 1. Our focus is on diversity and inclusion, sustainability and community, and we will continue to drive forward with our plans to be more diverse, more sustainable and leave a lasting positive impact on the countries and communities we visit. We know we must continue to move forward on these issues and the whole sport is united in doing this in the months and years ahead."
Adapted from a news story published by Formula One
To learn more about supporting scholarships at Cambridge, please contact: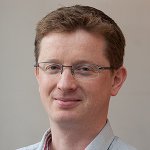 Director of Development — University Strategic Initiatives
glen.whitehead@admin.cam.ac.uk
+44 (0)1223 330112 or mobile: +44 (0)7711 500332
This opportunity is part of
Related stories
Philanthropic giving is at the heart of the success of the Collegiate University, enabling us to make discoveries that change the world and to ensure that our students receive an unrivalled education. Cambridge owes its world-leading excellence in research and teaching to the generosity of its supporters. Our history is synonymous with a history of far-sighted benefaction, and the same is as true today as it has ever been.