Campaign donors help students at Cambridge
Thirty students at the University of Cambridge have benefitted from bursaries distributed from the Get in Cambridge campaign. The campaign, originally designed for social media, aims to increase the number of students from historically under-represented backgrounds applying to Cambridge.
It's particularly pleasing to see awards being made to those embarking on their Master's courses
The first phase was aimed at UK Black undergraduate students, and the second at British Pakistani and Bangladeshi students.
Grants ranging from £12,000 to £20,000 have been given to nine postgraduates studying for their Master's to cover outstanding fees and living costs. And additional awards of £1,750 have been given to 21 undergraduates to help with maintenance costs. More than £180,000 has been awarded in total.
Senior Pro-Vice-Chancellor, Professor Graham Virgo, said:
"The Get In campaign has been successful in breaking down misguided perceptions of Cambridge among under-represented groups of students who may have been put off applying. The videos that were produced for social media reached new audiences of young people and enabled us to say directly to them that Cambridge is a place where you can come to and thrive. Thanks to the generosity of the donors backing the campaign we're now able to help some of those students with their living costs and ease the financial concerns they may have. We know there's a challenge in encouraging more students from these backgrounds into postgraduate education, so it's particularly pleasing to see awards being made to those embarking on their Master's courses."
Launched in 2019, with the support of a leading group of alumni, the Get In Cambridge campaign has recently won two Digital Impact Awards as well as the Drum Award for Best Social Media and Inclusivity Programme.
One of the students benefitting from an award is Saif Mohammed, who is studying for a Master's in Theology, Religion and the Philosophy of Religion. Originally from Bradford, he studied for his first degree at the University of Essex and had doubts as to whether Cambridge was the right place for him:
"I am filled with gratitude for this opportunity. I hope that it raises the confidence of other prospective students like me that postgraduate studies and enrolment at Cambridge is really possible, despite any seemingly daunting extrinsic barriers to entry. Watching other students from similar backgrounds to mine in the Get In videos assured me that I am not alone on this journey, and that I wouldn't be totally out of place."
Zaynab Ahmed was one of the students featured in last year's videos produced for the campaign. She is now the Access, Education and Participation Officer at the Cambridge Students' Union:
"Having been involved with Get In Cambridge, it's incredible to see it evolve from a social media campaign to life-changing funding for students from minority ethnic communities that are under-represented in Higher Education. It's especially exciting to see dedicated funding for Master's students as a lack of postgraduate funding means many students are unable to take up offers to study at Cambridge. Going forward, I would love to see Get In commit to more targeted access and outreach work for students."
The donors who have given money to the Get In campaign know first-hand about the importance of ensuring higher education remains accessible to all. All are Cambridge graduates. Iain Drayton, now co-head of Goldman Sachs' Investment Banking Division in Asia (except Japan) said:
"At university, I learned a lot from talking with people who majoring in other subjects, and from listening to their differing approaches to problems, challenges and issues. So in my view, encouraging people from different backgrounds to come together is fundamental to bringing diverse perspectives to bear, and to driving new, original and innovative thought."
The University of Cambridge has made significant improvements in recent years in diversifying its undergraduate population. It recognises there is work to do in ensuring its postgraduate community is also representative of wider UK society and has announced it'll be embarking on a four-year project, in partnership with the University of Oxford, with the aim of removing any systemic barriers that may exist within the postgraduate applications process.
Originally published on the University of Cambridge website.
Contact
If you want to find more about our aspirations for Get In Cambridge, contact: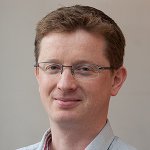 Director of Development — University Strategic Initiatives
glen.whitehead@admin.cam.ac.uk
+44 (0)1223 330112 or mobile: +44 (0)7711 500332
This opportunity is part of