Christina Dawson on philanthropy, expanding educational access, and the Cambridge Foundation Year
Philanthropists Christina and Peter Dawson have been long-term supporters of St Catharine's College, Selwyn College, and the University of Cambridge. They are based in California. Christina spoke with us about what motivates her to give back and how philanthropy can help disadvantaged students fulfill their potential.
Could you tell us a little about your background?
I am a Londoner at heart. I grew up in Brixton, in a working-class family, with parents who aspired to a better standard of living than their education afforded them. Through my father's efforts in studying at night school we achieved that.
What was your own educational experience like?
At age 11, I was fortunate enough to be selected to attend an excellent all girls' grammar school in Camberwell, London. Contrary to expectations, I chose not to follow the standard path to university. When I was 15, I decided I was going to be a chartered accountant. In those days not many women entered the profession and I thought this would be both interesting and rewarding. Well, I started the course, and I hated it; it just wasn't for me. Fortunately, there were still many good careers open to you if you had your A levels, and I joined the Civil Service.
Why is access to education important to you?
At my primary school, which was small and in a deprived area, I did well but I could see how other children struggled. What was available to them, both at home and at school, made a real difference to whether they were likely to succeed. Some still couldn't read at the age of ten, but there was no special provision for them. I remember thinking, "This isn't fair, what chances have they got?"
The expectation wasn't there, and the help wasn't there – to me, that just seemed wrong. Those experiences helped inform my world view and my appreciation that people's lives could be altered depending on their circumstances and access to the right environment.
How did you first hear about the Cambridge Foundation Year (CFY)?
My first introduction to it was in December 2019 at a Cambridge in America Board meeting in New York. [Senior Pro-Vice-Chancellor for Education] Graham Virgo spoke about what was then called the Transition Year Programme. It captured my imagination and I thought this really addresses challenges in a different way. This acknowledges inequality and gives us another way to help people achieve their potential. 
This was something I knew then that I wanted to support, and I felt sure that Peter would too.
How is the CFY different from other programmes?
It acknowledges that through no fault of their own, people's circumstances can prevent them from reaching their potential. We're trying to attract people who think, "I know I've got the ability but I'm never going to be able to meet their entry requirements, so there's no point in my trying because I wouldn't get accepted." To me that's the difference.
I think the Colleges who have volunteered to take part in this really understand that. They will do everything that they can to make those students feel welcomed and part of college life. I think that's really important, just giving people a good shot at having that sense of belonging early on. That's what a lot of people struggle with: "Do I belong here? Is this for me?"
Another aspect of the programme is that if Cambridge proves not to be the right next step, the University will help them plan their path forward and is committed to supporting the best interests of every student.
The Cambridge Foundation Year is a fresh and practical approach to the aim of widening participation. The way it is structured will give these students the ability to make the most of their potential, and subsequent undergraduate time.
Christina Dawson
What are your hopes for the Programme in the future?
With the first cohort, we're hoping to see them all starting the year and staying with it. It would be fantastic if most of them were able to continue at Cambridge. You hope that they finish their year, show their potential, and feel that Cambridge – whichever College – is the right place for them.
Then you'd want to see them through, to getting a degree, and hope that they would want to share their positivity about the Programme as it develops and reaches new students. I would expect the Programme to evolve over time, making changes based on what works.
The other thing that will be interesting to see is if people do the year and don't stay on at Cambridge, where else do they go, what other paths do they chose? Hopefully, we're going to have a lot of people whose lives have been changed for the better regardless.
Why does supporting higher education, and particularly Cambridge, matter to you?
Higher education serves a wide range of people with diverse needs and aspirations. A Cambridge education helps highly talented and motivated people achieve their best. Many of them go on to do amazing things that have a broader effect across the world. I feel strongly that whatever we give to Cambridge, that the time and money is never wasted. It would be remiss of me not to mention the special fondness I have for Cambridge as the place Peter and I spent our early years together. The friends we made are still dear to us now.
Why is philanthropy important to you?
Peter and I have been fortunate enough to do well in life. When I didn't have much money, I did hands-on volunteering. Once we had the financial means to give back on a bigger scale, we knew we could do more to help other people. I could choose to support my special interest in providing mental health support to students and widening access to education. We could use our good fortune for the benefit of others.
To learn more about supporting the Cambridge Foundation Year, please contact: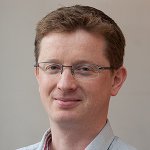 Director of Development — University Strategic Initiatives
glen.whitehead@admin.cam.ac.uk
+44 (0)1223 330112 or mobile: +44 (0)7711 500332