All the Best — Cambridge's Student Support Initiative
That means removing barriers that stand in the way. It means reaching, supporting and funding the students with the greatest potential we can find, from all parts of the UK and the world.
Undergraduate or postgraduate, if they have the talent and tenacity, then nothing else matters — they will be welcome here, valued here, and will thrive here.
By raising £500 million, we can target the areas that matter: funding undergraduates, postgraduates and their wellbeing — and it will make all the difference.
Now all we need is your help
The initiative has three core priorities:
Financial support for undergraduates
Cambridge has made great strides in widening access — in the 2018 admissions cycle, over 65% of undergraduates came from state schools.
But we know there is more we can do to reach the brightest students from all backgrounds.
We want to identify and admit the most talented undergraduates, including those who have suffered real socio-economic and educational disadvantage, and ensure we have the means to offer the financial support they need to thrive here.
New postgraduate scholarships
Today's postgraduates are tomorrow's leaders, especially in academia and industry.
Postgraduates are vital to Cambridge and its research — and to remain a global leader in research means that access to higher degrees must not be limited to those who are sure they can afford it.
We want to increase the number of postgraduates taking up a place at Cambridge, and create a more diverse cohort of the most talented students.
Student life and wellbeing
We want students to have the fullest possible experience at Cambridge, and to remove any barriers that stand in their way.
Today's students face a range of unprecedented challenges, before and during university. Our ambition is to actively promote student mental health and wellbeing, and to renew our commitment to provide the very best support we can. This means investing in excellent preventative programmes, as well as continuing to support a range of counselling and therapeutic resources.
We recognise the importance of physical and social activities, both in their own right and to overall wellbeing. Participation in sport, drama, music and other clubs and societies enriches students' lives, fosters important skills, and contributes to their overall fulfilment.
Supporting student life and wellbeing will help to ensure students can truly thrive at Cambridge.
Next steps
Any gift towards student support, whether given to a College or to the University, will count towards our £500 million target. More than £200 million has already been raised.
To learn more about our ambitions for student support, please contact your College or: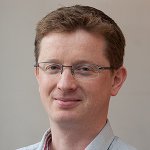 Director of Development, University Strategic Initiatives
glen.whitehead@admin.cam.ac.uk
+44 (0)1223 330112 or mobile: +44 (0)7711 500332
Opportunities in 'All the Best — Cambridge's Student Support Initiative'