The Foundation Year
The Foundation Year offers a new pathway to Cambridge for talented students whose circumstances would otherwise make this impossible. Foundation Year scholars will complete an innovative course that prepares them for an undergraduate degree.
We believe that Cambridge should be accessible to all students who have the ability to succeed here.
For some talented students, the disadvantage they experience prevents them from reaching their full potential. Some students who have had their education disrupted are unable to make a competitive application through Cambridge's standard admissions process, in spite of their ability.
The Foundation Year is for students in this position. It is an entirely new route to undergraduate study, reaching and transforming the lives of highly capable students.
In October 2022, we will welcome up to 50 students to Cambridge to undertake the Foundation Year course, free of charge, and with all living costs covered. On successful completion of the course, all students will be awarded a nationally recognised Certificate of Higher Education. Through a multi-disciplinary curriculum and being part of a College community, our Foundation Year scholars will enjoy the full Cambridge experience and be equipped for undergraduate study.
The first cohort of scholars can progress to any subject in the arts, humanities, and social sciences. In future years, we intend to expand so that scholars can also progress to the sciences and technology.
An outstanding opportunity to have a far-reaching impact
Transforming scholars' lives is a fundamental aim of the programme, made possible by providing the opportunity to benefit from a Cambridge education. But the transformation can go further than individuals, as scholars are empowered to have influence in the wider world, act as role models in their communities, and break down cycles of disadvantage. Cambridge will benefit from scholars becoming part of the community: the University will become even more excellent, inclusive, and reflective of wider society.
Help us transform the lives of talented individuals
From its very beginnings, the Foundation Year has been funded entirely through philanthropy.
An exceptionally generous founding gift from philanthropists Christina and Peter Dawson will enable the Foundation Year to launch and begin hosting scholars from 2022.
We want to secure the future of the Foundation Year so that students who have faced insurmountable disadvantages can study at Cambridge for many years to come. We are seeking support from those who are passionate about enabling students who have not yet had the opportunity to realise their potential.
Next steps
You can make a gift online now to support the Foundation Year, Cambridge's bold and ambitious programme to address educational and social disadvantage.
To learn more about the Foundation Year and to discuss your philanthropic objectives, please contact:
Make a gift now
Make a gift now to Student Registry — Foundation Year Fund by credit or debit card, or set up a direct debit:
Or, find out about other ways to give.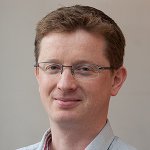 Director of Development — University Strategic Initiatives
glen.whitehead@admin.cam.ac.uk
+44 (0)1223 330112 or mobile: +44 (0)7711 500332
Opportunities in 'The Foundation Year'
This opportunity is part of