Energy: the next big discovery
Humanity consumes over 150 billion kilowatt-hours of energy each year, and demand continues to grow. 85% of our energy comes from burning fossil fuels which emit greenhouse gases and pollute the air.
Using current science and technology, we may not be able to provide energy to the Earth's population, without destroying our planet.
At the forefront of energy technologies
Discoveries and technologies born at Cambridge – such as the turbine, and the splitting of the atom – underpin energy production in the modern world. Today, our scientists and engineers are at the forefront of developing technologies that could lead to a future in which green, affordable energy is available for all.
Could the Sahara power southern Europe?
One technology that our scientists and engineers are working on is superconductivity, a 'quantum' state of matter in which electric current can be transmitted with less or even zero resistance. This could one day lead to solar power farmed in the Sahara Desert providing energy for most of Southern Europe.
Superconductors can so far only function at -70°C or below, and enormous scientific and technical challenges need to be overcome before this becomes a practical technology. But we are working on it.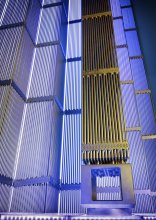 Could there be a safer route to a nuclear future?
One technology that could be with us far sooner is nuclear energy that uses thorium, not plutonium as a fuel. Thorium nuclear would not produce the very long-term actinide waste associated with current technology.
Dr Ben Lindley explained how his research brought thorium nuclear one step closer:
"There's a lot of talk about thorium nuclear energy in the news but the issues surrounding it are complex. For one thing, it's not just thorium, but thorium combined with a completely new type of nuclear reactor that's getting journalists excited.
This 'molten salt' reactor is a very promising design, but the technology is under development so it could be a while before we see a prototype. I took a different approach, which was to explore how we could use thorium with existing reactor technologies. At the end of my PhD, I think we had a credible model."
Investing to find the next generation of discoveries
Our ambition is to raise £500 million to provide world-class scientific infrastructure. This will enable a new generation of discoveries that help solve the global energy challenge and other similar critical issues.
Next steps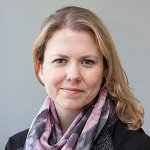 Managing Director of Development
Georgina.Cannon@admin.cam.ac.uk
+44 (0)1223 330890
Make a gift now
Make a gift now to support Physics by credit or debit card, or set up a direct debit:
Or, find out about other ways to give.
This opportunity is part of