Herbarium
With over 1.1 million specimens, some collected in the Galapagos by Darwin himself, the University Herbarium is a testament to our evolutionary past, and an invaluable resource in informing the emerging molecular science of the future. Including the nation's most comprehensive and definitive collection of British plants, it is a resource both for scholars and the wider public.
Next steps
Make a gift online now or discuss your philanthropic objectives by contacting me.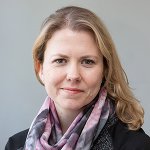 Head of Major Gifts - Schools Based
georgina.cannon@admin.cam.ac.uk
+44 (0)1223 330890
Make a gift now
To make a gift to Plant Sciences - The Herbarium using a credit or debit card
Find out about other ways to give.