Pharmacology
Pharmacology is all about finding out how drugs work: their effects on living organisms and their component parts such as cells, membranes, organelles, enzymes and DNA. The development of new and successful drugs requires advances and insights generated by scientific research.
The Department of Pharmacology is equipped with communal facilities for microscopy, molecular biology, cell culture, centrifugation, liquid scintillation counting and computing. With 19 independent research groups, we are one of the larger departments of pharmacology in the United Kingdom.
Next steps
Make a gift online now or discuss your philanthropic objectives by contacting me.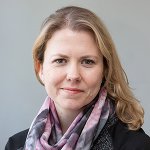 Head of Major Gifts - Schools Based
georgina.cannon@admin.cam.ac.uk
+44 (0)1223 330890
Make a gift now
To make a gift to Pharmacology using a credit or debit card
Find out about other ways to give.