Putting data to work
Technology and the digitisation of the everyday have transformed the way we live. Global populations now rely on technology not only to progress and thrive, but to function. Every day we manipulate technology for our personal needs, and in doing so create 2.5 exabytes – that is 2.5 billion gigabytes - of data. By comparison, the first computers' memories were measured in kilobytes.
The sheer volume and speed at which data is now being produced renders traditional processing and managing techniques inadequate, and makes big data a priority for policy makers, research funding bodies and scientific innovators.
Re-imagining big data's role in our lives
For Cambridge to apply and realise the potential held within these complex and vast data sets – to overhaul public health, to bring education into the mainstream in underserved corners of the globe, or to facilitate the flow of urban migration – will require a new approach. Before we begin to seek answers we must unearth and articulate new questions.
A Big Data Initiative at Cambridge will treat this profoundly important field of inquiry as a discipline in itself, rather than taking a sum-of-parts approach.
It will draw in and integrate the expertise of over 300 researchers in Cambridge working in a multitude of fields touched and shaped by big data. They will feed into an institutional capability to process, analyse and apply big data to transformative effect.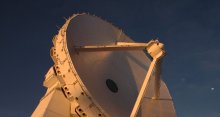 Dark matter and energy-efficient cities
For example, our Wilkes supercomputer is being used as a test bed for processing and managing the huge volumes of radio wave data being generated by the Square Kilometre Array radio telescope. It is hoped that the Array will revolutionise our understanding of the Universe by finding evidence of dark matter for the first time. Elsewhere, genomics researchers are generating vast volumes of genetic data as they lead the global race to sequence the human genome.
The Department of Architecture is using big data to create computer models for a new generation of cities which will support the 75% of the world's population by 2030, whilst reducing overall energy use. The complex ethical issues inherent in collecting patient data are being articulated by academics in the Departments of Law and Oncology.
The shape of things to come
We must secure seed funding to develop a vision in which big data becomes its own discipline. We wish to establish a research fund to enable cross-disciplinary collaborations – for example, sociologists, historians, curators and computer scientists may look at how we can preserve huge volumes of historical documents or photographic documentation from being lost when hosting technologies become defunct
We wish to fund studentships that will bring a new generation of leaders to Cambridge.They will analyse public health datasets in order to understand biological and sociological risk factors, and question the ethical implications of storing such sensitive data.
Next steps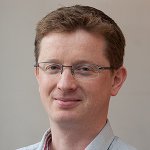 Director of Development — University Strategic Initiatives
glen.whitehead@admin.cam.ac.uk
+44 (0)1223 330112 or mobile: +44 (0)7711 500332
Make a gift now
Make a gift now to support Physical Sciences by credit or debit card, or set up a direct debit:
Or, find out about other ways to give.
This opportunity is part of