Understanding ourselves and the world around us through language and culture
Through language, we understand ourselves, each other and the world around us. Languages form an integral part of our transmission of history and culture, of the way we operate and navigate our surroundings and build connectivity, and of our emotional expression and relationships. 
Paradoxically, the United Kingdom has a worsening deficit of language skills, with 5% of upper secondary school students speaking two or more languages, compared to an average of 51% across the EU-28 countries. It is estimated that 90% of the world's languages could be extinct by the end of the century.
New languages for a new world order
Cambridge is a world-leading centre of language research and teaching.  Our expertise spans from the earliest origins of language five million years ago, to today's cutting-edge linguistic technologies.
Across the University's arts and humanities faculties, ancient languages - from those of the Roman Empire to liturgical Sanskrit - are studied and understood. From here we establish the history and basis of contemporary languages.    
A key focus is to expand Cambridge's contribution to an evolving global communication by building capacity and opening up languages which are less understood in the West. The horizons of our scholarly community will also be broadened to incorporate the views of those countries and cultures at the crux of new world orders, for example those of Central Asia or Africa.
An example of this is Polish Studies, established in the Department of Slavonic Studies in 2015.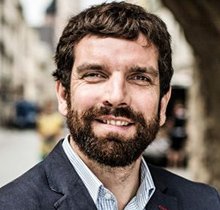 Poland in the round: language, cultural histories and narratives
"The first year of the newly-established Polish Studies Initiative has been an extraordinary success. Students explore the language, as well as the cultural histories and narratives of the country from medieval Poland to modern day international relations", says Dr Stanley Bill, Lecturer in Polish Studies.
"There is clearly an appetite for these offerings, with the number of students enrolling on the courses increasing by 50% in its second year. We also invite a diverse range of speakers to discuss at public events a rich selection of topics relating to Poland – from poetry, to Jewish memory, to Poland's new role in Europe", he adds.
How you can help
£2.5m will endow a professorship to build expertise and awareness in new areas, such as Polish studies, or to enhance and secure the future of established areas, such as Italian studies
£1m will create a fund to enable us to build a stimulating programme of public events and outreach initiatives, which enable the public's understanding to evolve in tandem with our own
£150,000 will fund one PhD student to look at the use and expression of languages, and the way in which they represent their broader culture
Next steps
Managing Director of Development
georgina.cannon@admin.cam.ac.uk
+44 (0)1223 330890
Make a gift now
Make a gift now to support The Language Centre by credit or debit card, or set up a direct debit:
Or, find out about other ways to give.
This opportunity is part of