Museum of Zoology
The Museum of Zoology is home to a huge variety of recent and fossil animals. Its collections include those made by great naturalists of the past, rare and extinct animals such as Dodo skeletal remains from Mauritius, a Great Auk skin and treasures from Darwin's Beagle voyage. The Museum, housed in the University's David Attenborough Building, features some of the geologically oldest fossil mammals, recently extinct Tasmanian thylacines and many other specimens important for scientific research today.
As well as being on display to the public the Museum's collections, comprising three million specimens, are studied by University of Cambridge zoology undergraduates, visiting researchers and conservation scientists. The David Attenborough Building also houses the Cambridge Conservation Initiative, a hub of organisations dedicated to maintaining global biodiversity and saving important habitats.
Play your part in the Museum's future
Each gift makes a huge difference to the work we are doing and all the funds go directly towards caring for, and redisplaying, our amazing specimens. The Museum's centrepiece Finback whale is already cleaned, conserved and rehung but we are still working on another 7,000 specimens that will go back on display when the Museum reopens in 2018.
Our 21m Finback skeleton - the largest of its kind on public display in the world - makes a spectacular welcoming sight for visitors to the Museum. Every gift over £500 will be permanently acknowledged in the new Whale Hall, recognising donors who supported the conservation of specimens in the redevelopment and redisplay.
How you can help
£500 will sponsor one of the Finback's 52 vertebrae
£1000 will sponsor the Finback's nasal bones (from the blow hole)
£2500 will sponsor either the floating rib or the vestigial pelvis
£10,000 will sponsor one of the whale's two flippers
£20,000 will sponsor the Finback's baleen plate, the brush-like structure that is used to filter krill
£30,000 will sponsor the Finback's skull, the largest on public display in the world
You can use the 'Give online' button to make a gift now. Alternatively, to make a gift offline or to discuss other sponsorship opportunities, please contact Lisa Sneath by telephone: +44 (0)1223 336650 or by email: umzc@zoo.cam.ac.uk.
Find out more
Next steps
To discuss your philanthropic giving objectives, please contact me.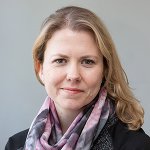 Head of Major Gifts – Schools and Institutions
georgina.cannon@admin.cam.ac.uk
+44 (0)1223 330890
Make a gift now
To make a gift to Museum of Zoology using a credit or debit card
Find out about other ways to give.
Related gift announcements
Cambridge owes its world-leading excellence in research and teaching to the generosity of its supporters. Our history is synonymous with a history of far-sighted benefaction, and the same is as true today as it has ever been.